Summer popup shop at Korkeavuorenkatu 5
Heidi Aulikki goes to Paris again
Ornamo Teosmyynti at Kaapelitehdas 9.–17.3.2019
Korkeavuorenkatu 7 Christmas Market 15.-16.12.2018
7.–9.12. Ornamo Design Christmas 2018
Welcome to shop Heidi Aulikki ceramics in Kaapelitehdas. You can find me from shared table with Studio Laura Itkonen. More information click here.
Dreijaan ja sorvaan ja rakastan vain II
On aihetta juhlaan! Taiteilija Heidi Aulikki Puumalainen toi marraskuuksi keraamiset Thought Bubbles -teoksensa Rõõmin galleriatilaan Helsingin Kallioon. Perjantaina 23.11. järjestetään näyttelyjuhlat klo 17-20, tervetuloa!

Thought Bubbles / Ajatuskuplat -seinäteokset ovat dreijattuja reliefiteoksia, Puumalaisen hetkiä dreijan ääreltä. Ne ovat ajatuksia elämästä ja ympäröivästä luonnosta, jotka ovat saaneet alkunsa Kökarin merellisissä maisemissa.

Dreijaan ja sorvaan ja rakastan vain! II -näyttely Rõõmissä, Helsinginkatu 17
1.-30.11.2018
ti-pe 11-17, la 12-16

Kuvaaja: Maija Ukko / Rõõm
Dreijaan ja sorvaan ja rakastan vain II -exhibition at Rõõm
It is time to celebrate! Artist Heidi Aulikki Puumalainen brings her wall art to Rõõm gallery, Kallio, Helsinki. Exhibition party will be held 23rd of November from 5 pm to 8 pm. Welcome!
Exhibition is open all November, tuesdays to fridays from 11 am to 5 pm and saturdays 12 am to 4 pm. Adress Helsinginkatu 17.
Dreijaan ja sorvaan ja rakastan vain -exhibition at Vuosaari
Vuosaari House, Mosaiikkitori 2, 9th to 27th October
Heidi Aulikki Puumalainen will be taking over the Vuosaari House gallery in October with her ceramics works, including relief works made using a potter's wheel and inspired by the marine views of Kökar.
The potter's wheel is the tool Heidi Aulikki loves the most. In addition to symmetrical forms, it can be used for making luscious asymmetrical forms.
Opening event at 9th of October 5 pm to 8 pm. Welcome!
Heidi Aulikki goes to Paris
Finnova Shop, à 35 quai de la Tournelle, 75005 Paris
Heidi Aulikki Puumalainen brigns her unique tableware and art to Paris. Vernisage will be held 8th of September from 10.30h à 19h. Heidi Aulikki will be present at Vernisage and will tell the stories behind her products. Welcome!
Summer shop at Design District Helsinki
Welcome to visit Heidi Aulikki summer shop at Korkeavuorenkatu 5, Helsinki. From 5th of July to 9th of August 2018. Open Monday-Friday 10am to 6pm. Hand made ceramics from around the corner. Tableware, earings, thought boxes and much more...
29. ÖSTERREICHISCHER TÖPFERMARKT, GMUNDEN AUSTRIA 25. - 27. 8. 2017
Thought Treasures
- Ajatuksen Alkulähteillä 6.6.-12.8.2017
Welcome to see Heidi Aulikki Puumalainen's summer exhibition Thought Treasures at Svartå Manor Museum. In Thought Treasures -exhibition Heidi Aulikki brings to public eyes her hand made samples of different forms, textures, surfaces which are her source of inspiration in her artistic work.
Tervetuloa Heidi Aulikki Puumalaisen Thought Treasures - Ajatuksen Alkulähteillä -näyttelyyn Mustion Linnan museoon. Heidi Aulikki tuo näyttelyssä esille lasikupujen alle koottuna käsin tehtyjä muotoja, värejä, pintoja ja tekstuureja, jotka toimivat innoituksen kohteena hänen työstäessään uutta.
Opening hours / Aukioloajat
Exhibition is open from 6th of June until 12th of August. Tuesdays, Wednesdays, Thursdays and Saturdays from 11am to 3pm. In July also on Sundays from 12pm to 3 pm. There might be changes in opening hours, please check them in advance from this link.
Näyttely on avoinna 6.6.-12.8.2017. Tiistaisin, keskiviikkoisin, torstaisin ja lauantaisin 11.00-15.00. Heinäkuussa myös sunnuntaisin 12.00-15.00. Museon aukioloajat saattavat muuttua ja ne on hyvä tarkistaa tästä linkistä.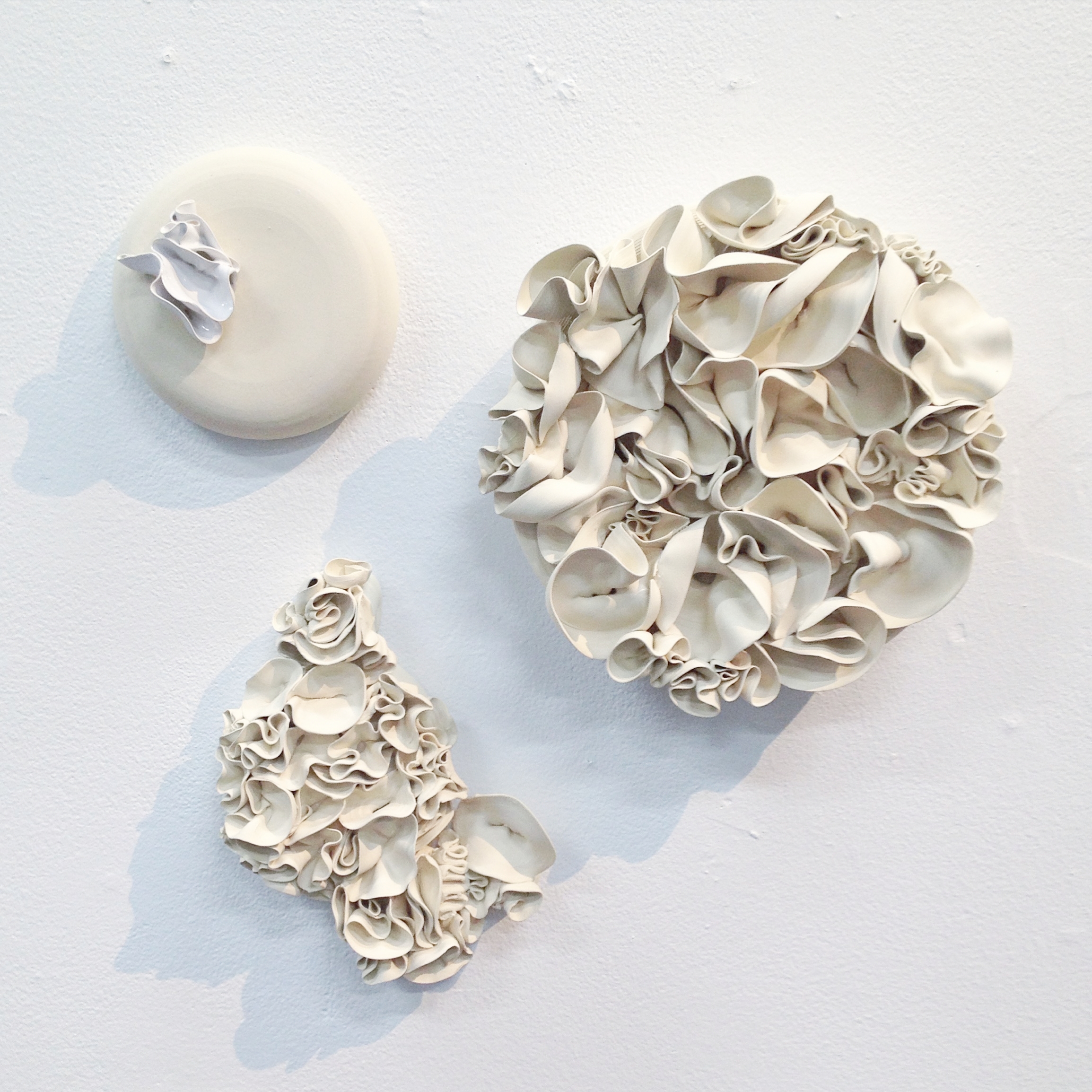 Ornamo Art & Design Sale
11th-19th March 2017
Thought bubbles -stoneware, thrown in the Island of Kökar summer 2016
NOW! LE OFF! with NID in Paris Design Week 3.-10.9.2016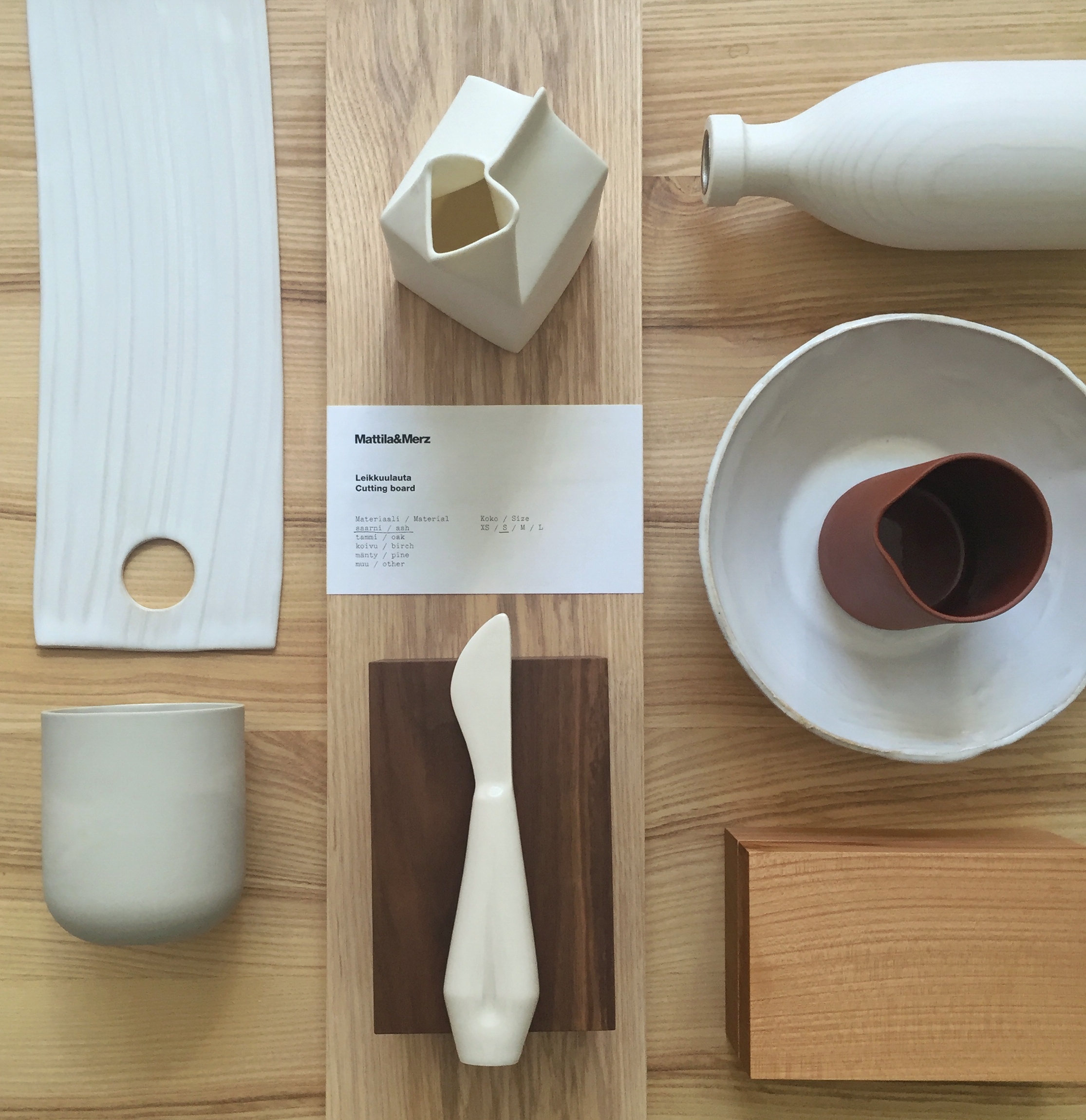 YHES - Eatery, Habitare 2016
BEHIND THE SEEN, Porvoo Art Hall, 15.4.-8.5.2016
TRUTH by UKLY at Habitare 2015
UKLY Association for New Ceramics and Glass' exhibition Truth at furniture and design fair Habitare in Helsinki, Finland, showcases 12 artists' and designers' interpretation on the theme of truth.
ENCHANTED BY FIRE, Tallinn Art Hall, 15.7.—16.8.2015
Kohila Symposium celebrated it's 15th anniversary with the exhibition Enchanted by Fire in Tallinn Art Hall. Curator: Pekka Paikkari. More images
KERAMIIKKA PIENESSÄ TILASSA
CERAMIST AT WORK 2012
The artwork Ceramist at Work reflects on current mindsets of ceramic designers. The piece consists of porcelain figurines - statuettes of creative workers lost between craft and networking. A collaboration with Vesa Kattelus and Marjukka Takala for UKLY. Presented in Design Migration 10+ Celebration exhibition at Design Museum Helsinki 10/2012 & National Craft Gallery, Kilkenny, Scotland, – 27.4.—15.5.2013